2. Prevention of surgical site infections, by total air decontamination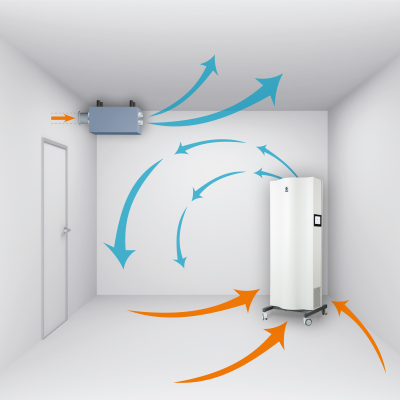 Electric Duct Filter cleans impurities of all sizes from the incoming air.
Genano stand-alone air decontamination unit ensures contaminants within the room will be eliminated
by capturing particles from the room air.
3. Positive pressure installation, to prevent contaminated air from entering the room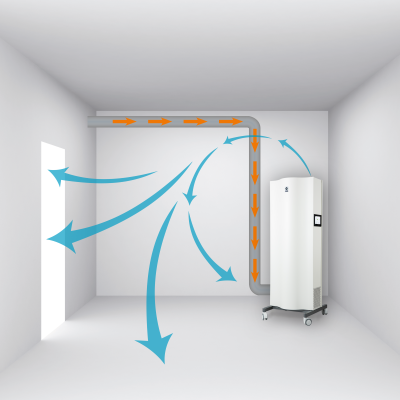 The supply air of the central ventilation is led into the room through the Genano air purifier
The device is capable of controlling the positive pressure difference, which should be 5–10 Pa relative to adjacent spaces. To obtain maximal results, the supply air should be at least 20 % more than the exhaust air and the air leakage should be under control.

4. Negative pressure installation, to prevent contaminated air spreading out of the room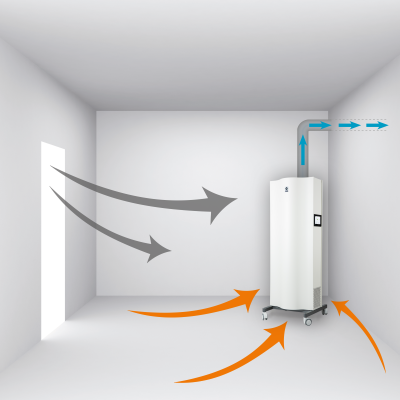 With a negative pressure kit, the stand-alone air contamination unit can be connected to the existing ventilation system
for creating a negative pressure into the room, while removing the airborne contaminants from the air.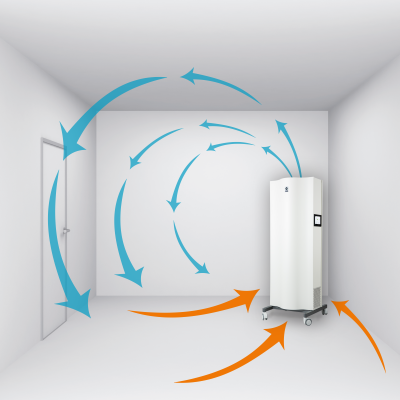 Genano stand-alone air decontamination unit ensures contaminants within the room will be eliminated by capturing particles from the room air