In times when clean air's importance grows, it's time to evolve. Good indoor air quality belongs to the basic needs of people and Genano makes sure air purifying is as safe and energy efficient as possible.
The next big thing in the world of clean air is silent, energy-efficient and elegant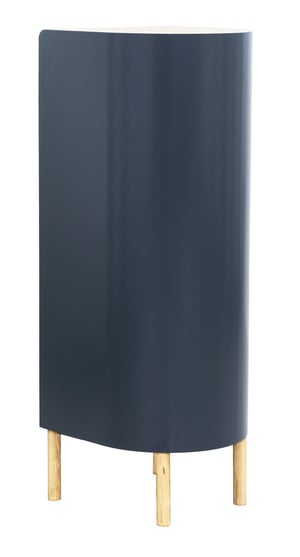 From the country of clean air, Finland, comes a brand new air purifier: The Genano 190, which is designed for places where people come together. It requires only a yearly maintenance and is perfectly suited for offices, waiting rooms, restaurants and other commercial and public spaces. With this air purifier people can gather safely indoors and get the best indoor experience as possible. With an easy plug and play system, ultra purified air starts flowing immediately.
Niklas Skogster, CEO of Genano, explains why it is so important to have clean air available:
Air is actually one part of the fuel our bodies need – and it is important that what we intake should be pure and clean in general. We breathe approx. 10 000 liters of air daily, so that is a significant amount. There are more and more studies coming up on the effect of clean air not only for our respiratory organs, but on other organs and the brain. This makes it extra important to look after what we breathe.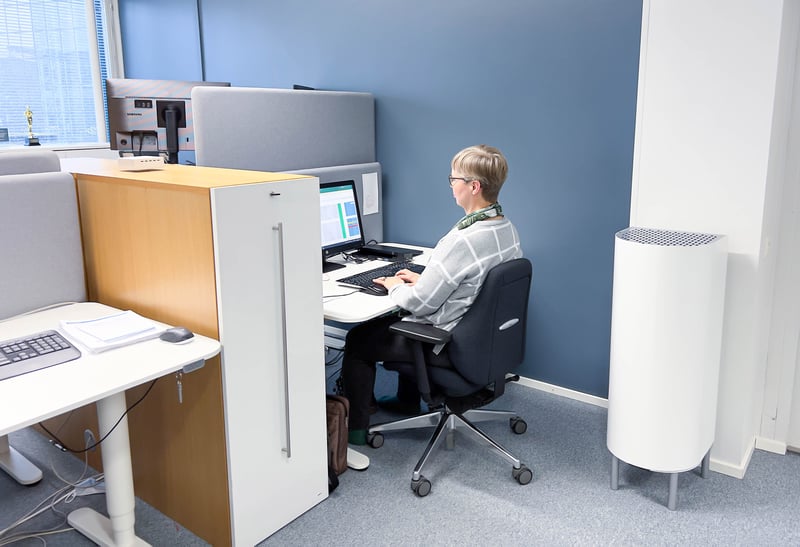 Just as all Genano purifiers with over 20 years of experience, also Genano 190 conforms to CE standards and the IEC standard which are approved in the EU.
The fan speed of the Genano 190 can be set to 3 settings. The options (low-mid-high) make it possible to adjust the fan speed (and CADR) according to the amount of people inside the room.
| | | | |
| --- | --- | --- | --- |
| Fan speed | CADR | Sound Level | Power consumption |
| Low | 80m³/h | 23,4 dB | 43W |
| Mid | 179m³/h | 37,1 dB | 51W |
| High | 246m³/h | 43,4 dB | 72W |
Nordic design - made in Finland
Beside the improved sound level and power consumption, the new Genano 190 represents Nordic elegance and functionality – it is designed and made in Finland. Genano 190 air purifier has a full white or anthracite metal casting, it can be placed on feet and has the finishing touches of wooden or silver looking trimmings. The customer can choose the color combination. The advantage of the sophisticated design is beneficial for offices that want to communicate high quality in every detail.
I think Genano 190's most important feature is the versatile design and ease of use, it is easy to fit into various interiors, either to shine out or blend in, Niklas Skogster says.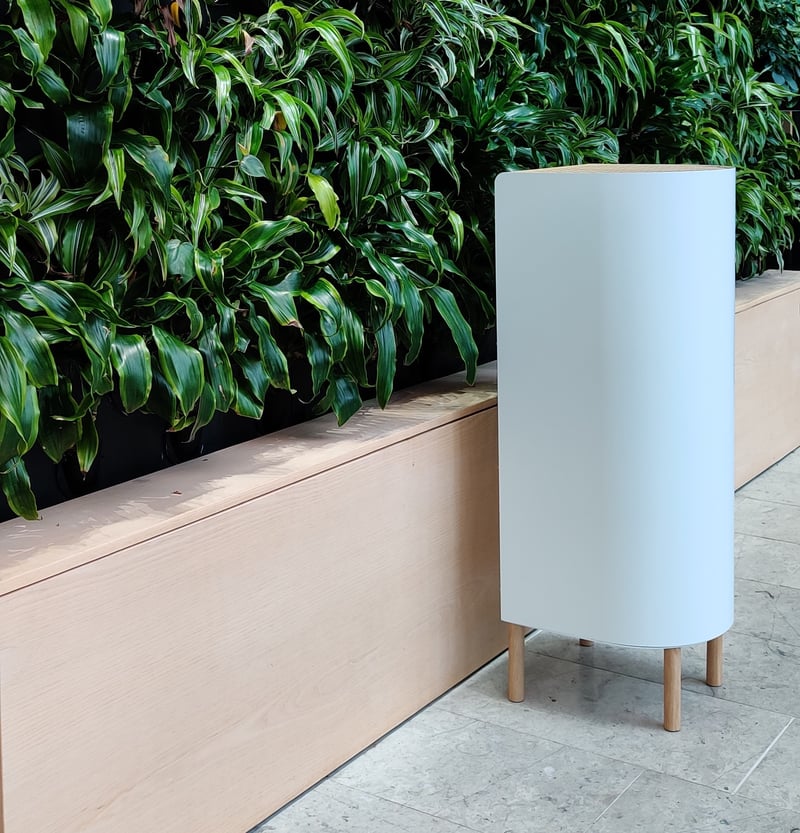 Genano 190 is designed the user in mind:
It is stylish and fits any environment and interior design,
User can decide the speed how much air changes (from 80 up to 246 m³/h)
Stands on its own feet, but can also easily be installed on the wall vertically or horizontally.
Minimal service costs. Low energy consumption, low need for maintenance, no clogging, no pressure drop
An addition to the product portfolio of energy efficient air purifiers
We got the inspiration for the product development of Genano 190 from the general continuous renewal of our purifier fleet – alongside with the opportunity to create something specially meant and designed for a certain customer segment, tells Niklas Skogster.
The G190 is optimal in offices where purified air can improve focus and cognitive skills, but where air purification should be silent. G190 is designed to provide the best possible air quality in a silent way – without the need for clogging HEPA filters, Genano doesn't need to blow air as aggressively and can thus do its job silently, relying to it's unique, efficient technology that is based on electric filtration. The lack of clogging fiber filters is also the reason why better air purification efficiency is possible with lower energy consumption.

The need for clean air without installing a big investment in altering ventilation systems or opening windows is solved with Genano 190. This air purifier is the most cost-efficient solution to solve the need for superb air hygiene, whether it's because of indoor air problems, decreasing absenteeism rate or improving your IAQ (indoor air quality) for the wellness and health of staff and customers.
Availability and options
The air purifier is available in anthracite and white with the option of choosing wood or silver looking trimmings (legs and top cover). The purifier will be available in most European countries and can be ordered through Genano's offices and distributors.
The Genano standard
New purifier, same quality. As always, Genano's goal is to provide best quality in the market, professional design and ultra-clean air. However the 190 has some great improvements to upgrade your IAQ.
Low noise level: Genano 190 is as silent as can be. With 3 fan speeds to modify the preferred CADR the noise remains low. With only 23 dB at speed one and 43 dB at speed three, this purifier is perfect for office buildings, horeca, and other smaller spaces where people like to gather.
Good CADR: With the option to adjust the fan speed you can easily adjust the clean air delivery rate to the capacity that is required in the room. The CADR per fan speed are the following; 80, 180 and 250 m³/h.
High purification efficiency: The 190 is equipped with the same purification efficiency as other Genano units. This unit purifies the air up to >99% of 0,1 µm particles.
Eliminates and captures living organisms – whereas other air purifiers claim to deactivate organisms or capture them, Genano provides both. We eliminate and capture microbes to provide the cleanest air as possible.
Removes gases: Where VOC gases provide a problem or are bothering the indoor experience, Genano air purifiers remove them, making sure the air is safe and pure.
High standards: Just as the other purifiers of Genano, the 190 is a high quality, highly tested device. The safety and quality standards are the following: ISO 9001, ISO 14001, IEC 60335-1, IEC 60335-2-65 Conforms to Low Voltage Directive (LVD) 2014/35/EU, CE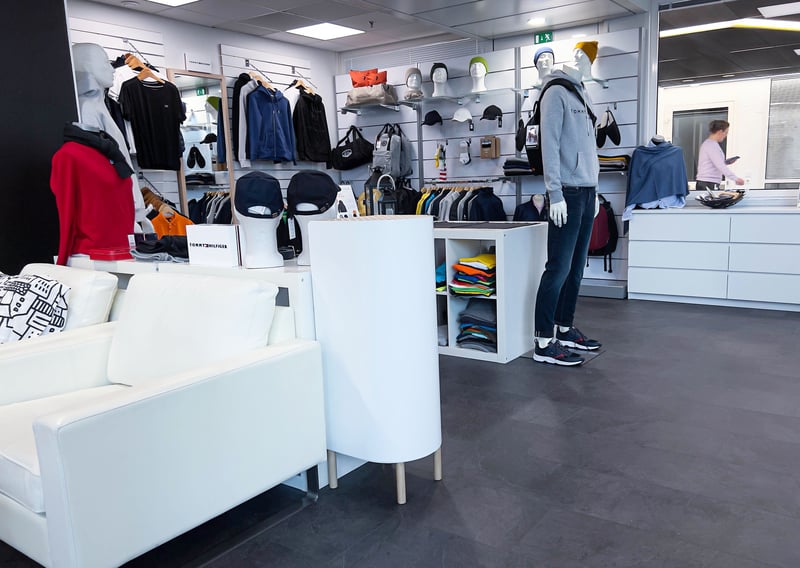 Genano 190 for commercial air purification needs