Docrates Cancer Center:

Cancer hospital that provides personalized cancer care without delay
Service: the entire care pathway from diagnosis to treatment and follow-up
Cancer care for over 15 years
Staff: 85 permanent employees and 30 contract employees
Patients come from over 40 countries, but around 80% of patients are Finnish. Two thirds of foreign patients come from Sweden.
Location: Saukonpaadenranta 2, Helsinki. Finland
As cancer patients are typically immunocompromised, the cancer hospital wants to take advantage of a wide range of infection risk reducing measures. Many infectious pathogens, such as SARS-CoV-2, that can cause extra risks for the treatment, are airborne. Professional air purification is one effective way to minimize airborne infections.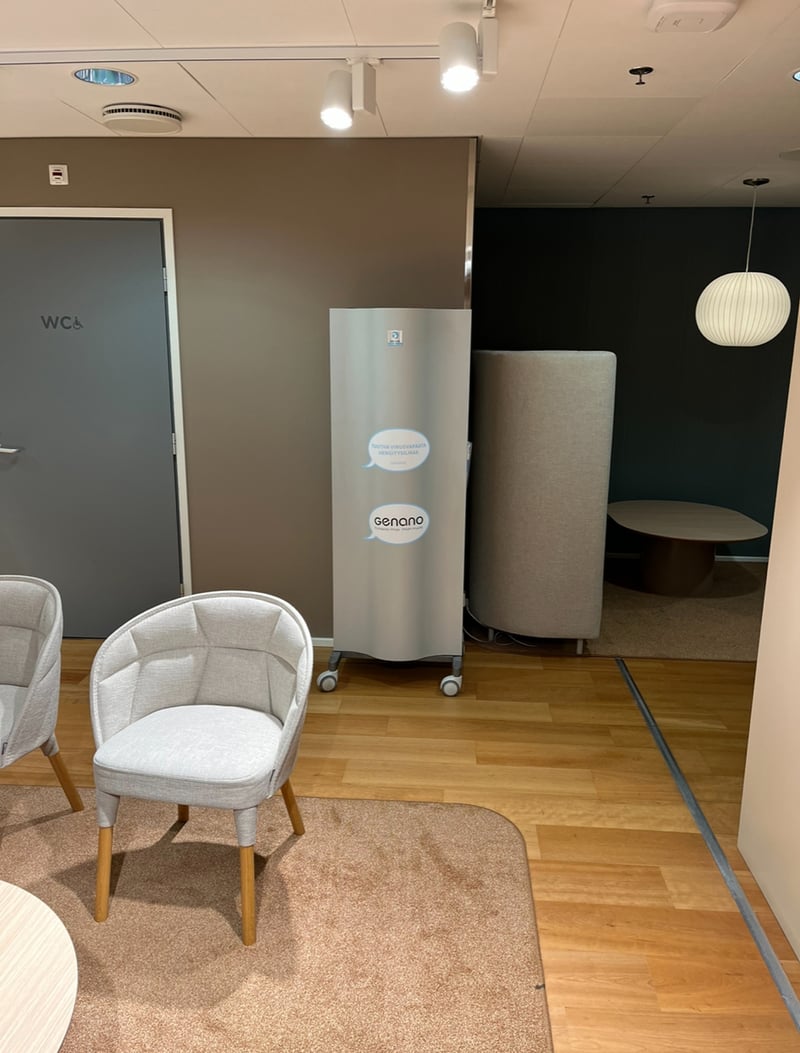 Infections can be prevented with air purification
When relatives and other people visit a cancer hospital, there is always a risk of spreading various airborne diseases. To minimize these infections, the air in the hospital is cleaned of pollutants around the clock.
In autumn 2022, Genano 350 and Genano 420 air decontamination units were installed in the hospital to protect patients, staff and visitors from air impurities such as microbes and allergens. In public areas such as the reception area and waiting rooms, air circulates continuously through a powerful, electronic filtration system that eliminates all microbes, such as viruses and bacteria, with 99.999% efficiency (VTT study 2020).

"We are very pleased with our decision to choose Genano air purifiers for the Docrates Cancer Center. Genano complements the high level of air hygiene in our hospital, especially in areas where several people are present at the same time," says Harri Puurunen, Development Director of Docrates Cancer Center.


Ultra pure air as part of successful surgery and recovery

Designed to meet the highest hygiene requirements of hospitals, the Genano 5250 air decontamination unit is responsible for the air purification of Docrates Cancer Center's operating theatre in combination with a high-quality, fixed ventilation system.

Healthcare associated infections (HAI) can lead to prolonged treatment periods, increased antibiotic use and extra suffering, which can be effectively minimized by removing contaminants from the operating theatre air with air contamination units that meet medical grade air purification criteria.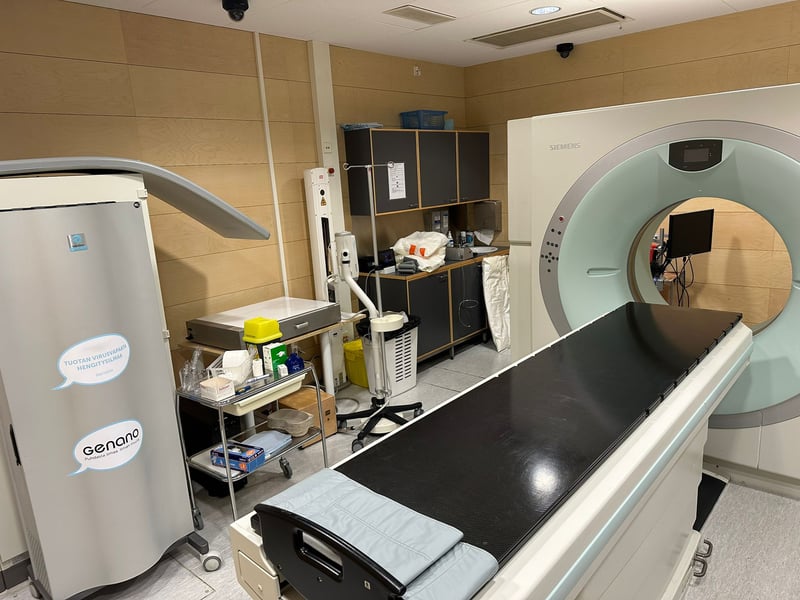 Docrates Cancer Center operating room

Genano air filtering is a cost-effective way to improve air hygiene in hospital environments, with patented technology that removes not only airborne pathogens but also ultra-fine particles, VOC gases, ozone and odors. Unlike other air purifiers, Genano not only removes pathogens from the air, but also completely eliminates them inside the collection chamber with a powerful high voltage process. Despite this, the process does not consume large amounts of energy and does not generate hazardous waste in the form of contaminated fibre filters.

"We chose Genano as our partner on the basis of an objective VTT* study. The fact that Genano is a Finnish innovation and the units are manufactured in Finland also influenced our decision, as we ourselves are a Finnish owned company. The customer service and everything that has been agreed on, have gone smoothly", concludes Puurunen.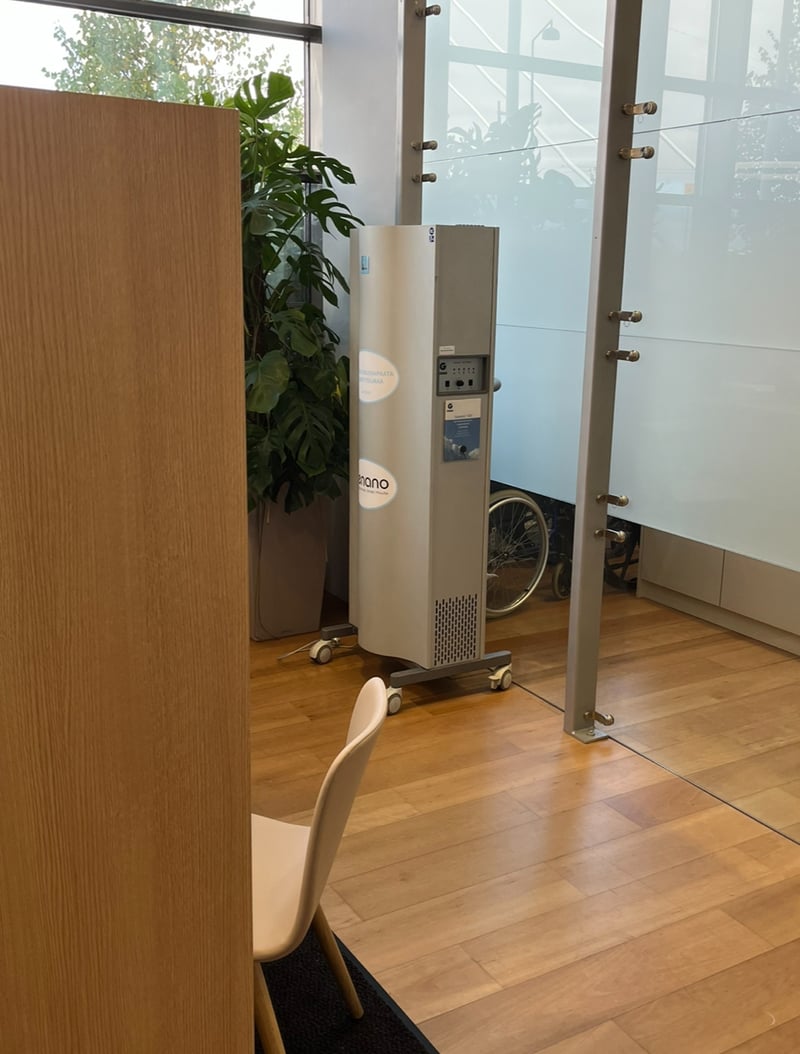 *VTT Technical Research Centre of Finland: Microbiological efficacy of Genano Air Purification Technology, 2020