Mission: maritime traffic control on coastal shipping lanes and Saimaa deep fairway, information, navigation assistance and traffic management. In addition, active involvement in the development of the maritime digital ecosystem.
Staff: around 100 people
Location: 3 VTS Centres in Finland
Starting point - operational staff needs more protection against infections
In the VTS Centres, where staff ensures that traffic flows safely and smoothly through Finland's merchant shipping lanes, it was never possible to assign operational staff to work remotely, whereas the rest of the organisation was ordered to stay at home offices in the beginning of the pandemic. In the VTS Centres, there are employees monitoring and controlling the maritime traffic every day of the year.
"We maintain the situational awareness and assist and consult vessels if necessary. For example, in 2022, we prevented 19 vessels from running aground between January and September. Our aim is to intervene when we detect a vessel going out of the fairway, for example, and in the best case we are involved in preventing major economic and ecological damage," says Jorma Timonen, Security Manager of Fintraffic's Vessel Traffic Services.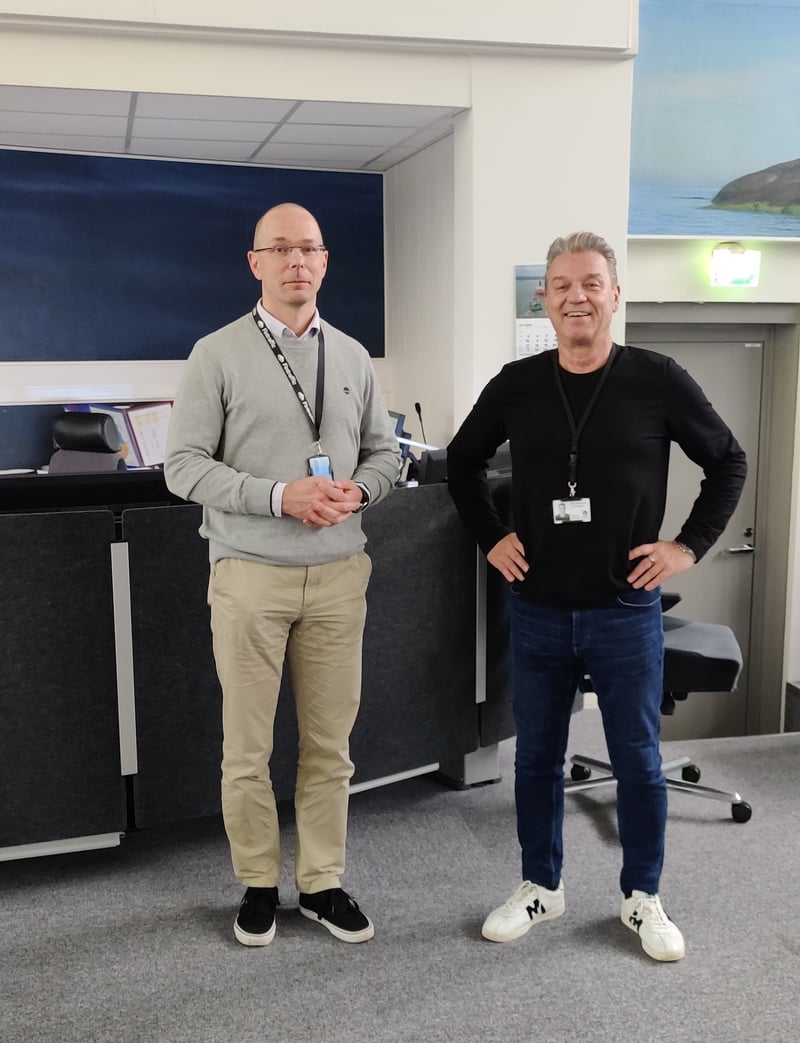 Jorma Timonen, Security Manager of Fintraffic's Vessel Traffic Services and Antti Kinnunen, Sales Manager of Genano
The premises were kept as clean as possible and infections were avoided with different safety measures such as remote working, visitor restrictions and disinfection of surfaces.
In an organisation like Fintraffic's Vessel Traffic Services, long quarantines would have been a nightmare for shift planning. Not only because of long sick leaves, but also corona exposures could have led to a situation where a large number of vessel traffic controllers would have been quarantined and dozens of shifts would have had to be rearranged.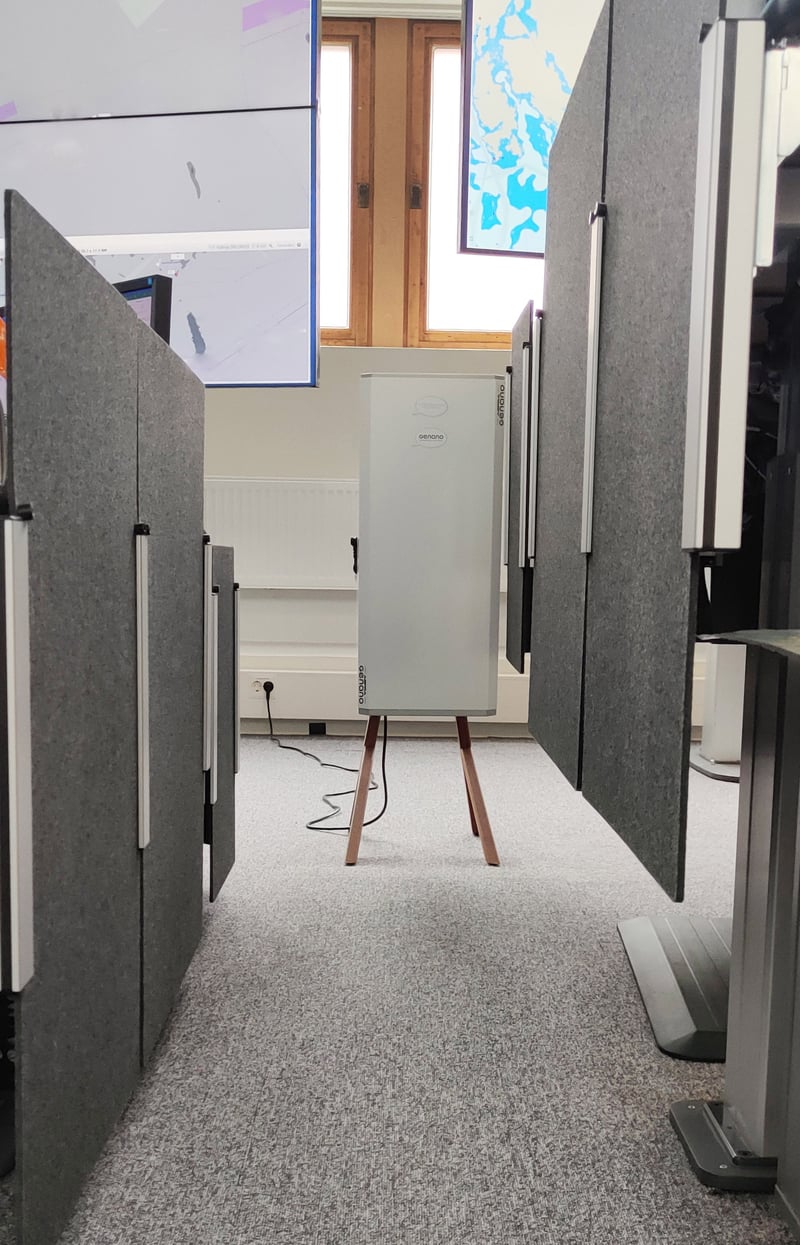 The solution - a complete air purification system in the control room
One of the employees saw a Genano air purifier in the gym and then started looking for more information online. After getting to know the science behind it and discussing the issue within the work community, Genano was contacted. Around the same time the organization was already considering air purification or antimicrobial coating of surfaces as additional protection options against covid. After reading the research data, they became convinced that corona is an airborne disease and therefore infections are best prevented by air purification.
Another decisive factors were Genano's references from similar sites and official research report that proves Genano's electronic air purification technology eliminated 99.999% of indoor air microbes. In spring 2020, the customer decided to purchase a total of 10 air purifiers from Genano, initially on a one-year trial basis, followed by a three-year lease agreement.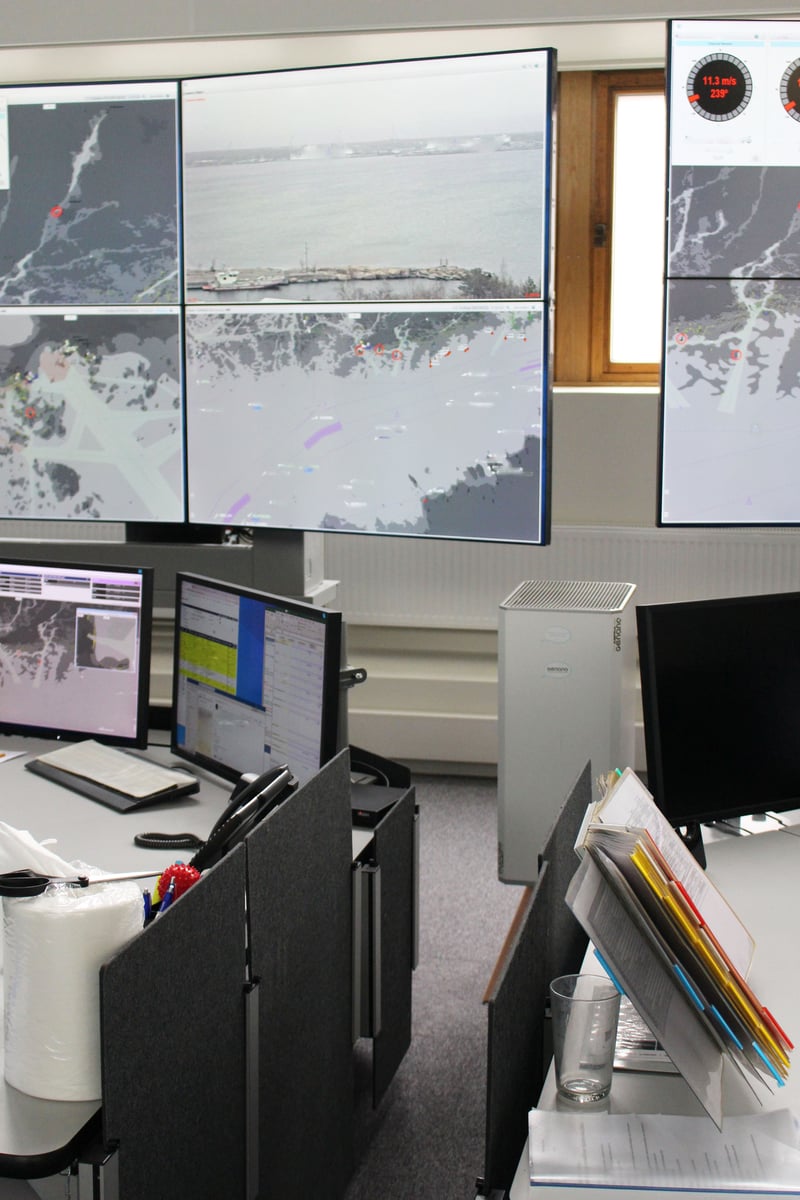 "We are pleased with the fast service during the quotation and ordering phase. The cooperation was seamless and the installation did not require any special measures. The yearly maintenance has also been seamless and proactive," says Jorma Timonen.
Genano being a local and ecological company also weighed in the decision making. Sustainability is an important value for Fintraffic's Vessel Traffic Services, which aims to protect the Baltic Sea. The staff can help vessels reduce waiting times and guide them to save fuel, for example by providing information about congestion so that the vessels know there's no need to rush.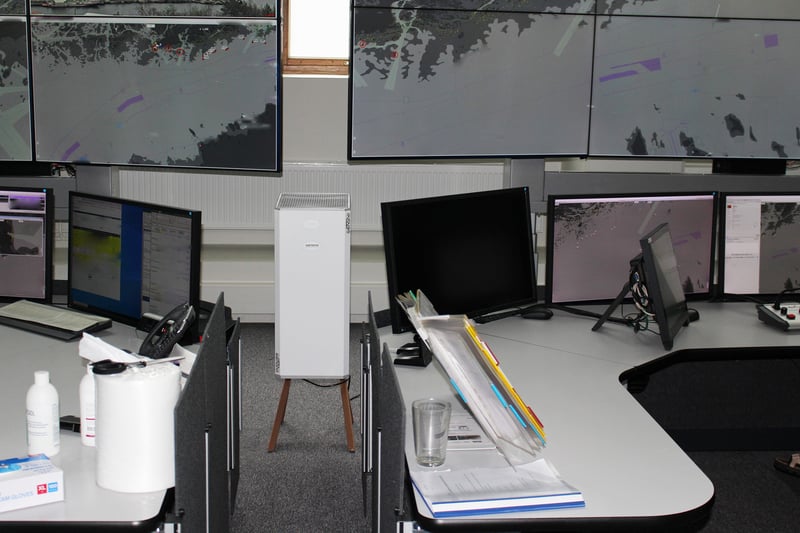 Genano air purifiers are ecological and very energy efficient compared to conventional air purifiers. The innovative Genano air purifiers use electric filtration instead of clogging fibre filters. Traditional fiber filters cause an increase in energy consumption the dirtier the filters become during use. Genano air purifiers combine energy efficiency, consistent air cleanliness 24/7/365 and unbeatable cleaning efficiency in terms of particle size, volume and clean air delivery rate.
Because the work requires concentration, the quietness of the air purifiers is also a positive feature for the control room staff.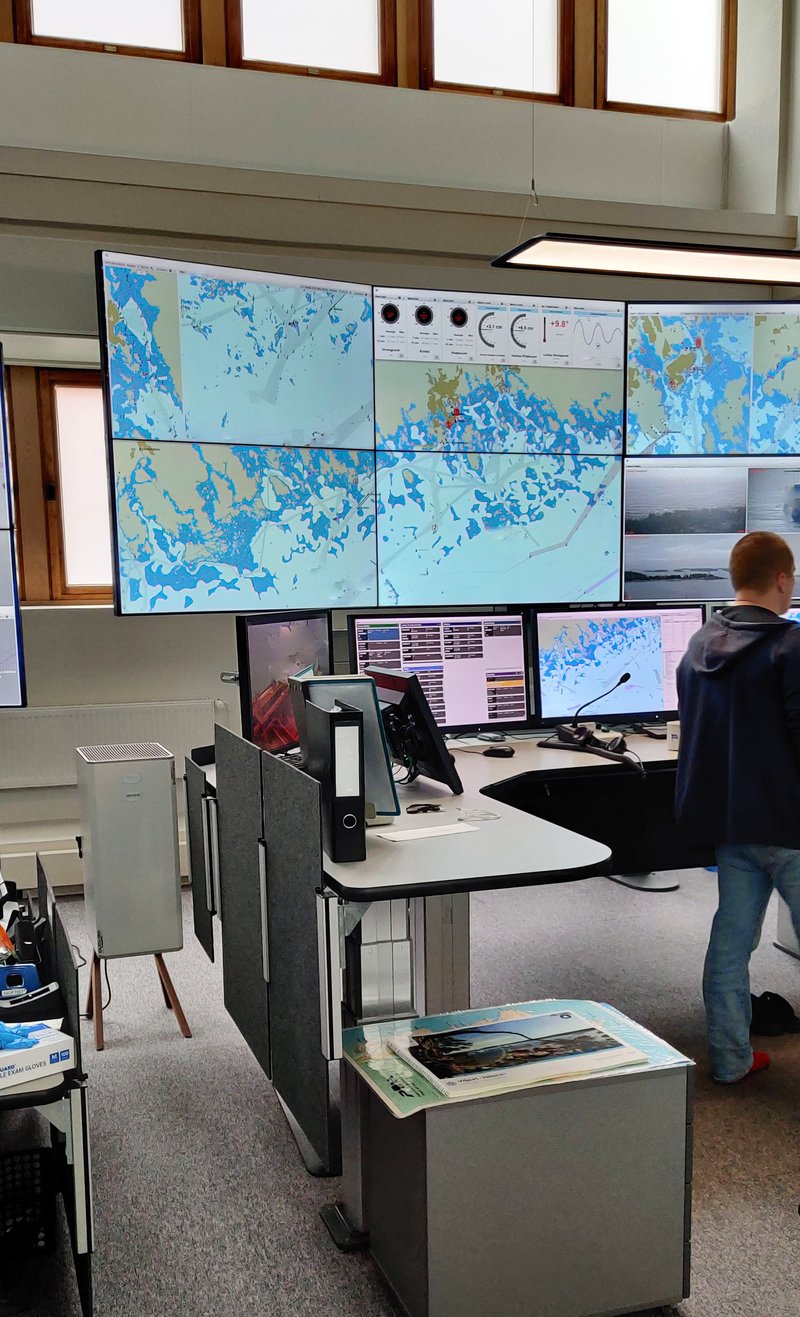 Results - no work-related infections, significant relief from allergies
Hybrid working is now permitted, and other than control room employees can decide where they work from within their own teams.
Since the installation of Genano air purifiers, zero work related infections have been identified (until November 2022). Together with other complementary safety measures, the results have been excellent.
"Although there have been cases where an employee has unknowingly been at work while having covid, there haven't been any work-related infections."

"In addition, one of the employees said that during the street dust and pollen season, the air quality has now been clearly better. Normally she suffers from allergies, but the symptoms have decreased considerably compared to previous years," says Jorma Timonen.