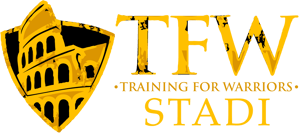 Address: Ruoholahdenkatu 21 C, 00180 Helsinki, Finland
Functional training gym in the heart of Helsinki
Instagram: @tfwstadi
TFW (Training For Warriors) is a functional training gym chain whose entrepreneurs make decisions rather independently. TFW Stadi's entrepreneur decided to increase the health and wellbeing of instructors and customers and decided to rely on Genano's concept 'Clean Air as a Service' for the gym.
Two years ago, when the corona pandemic turned the entire sports industry upside down and remote training increased, TFW gym believed in maximum protection on site, so that group training could continue as safely as possible.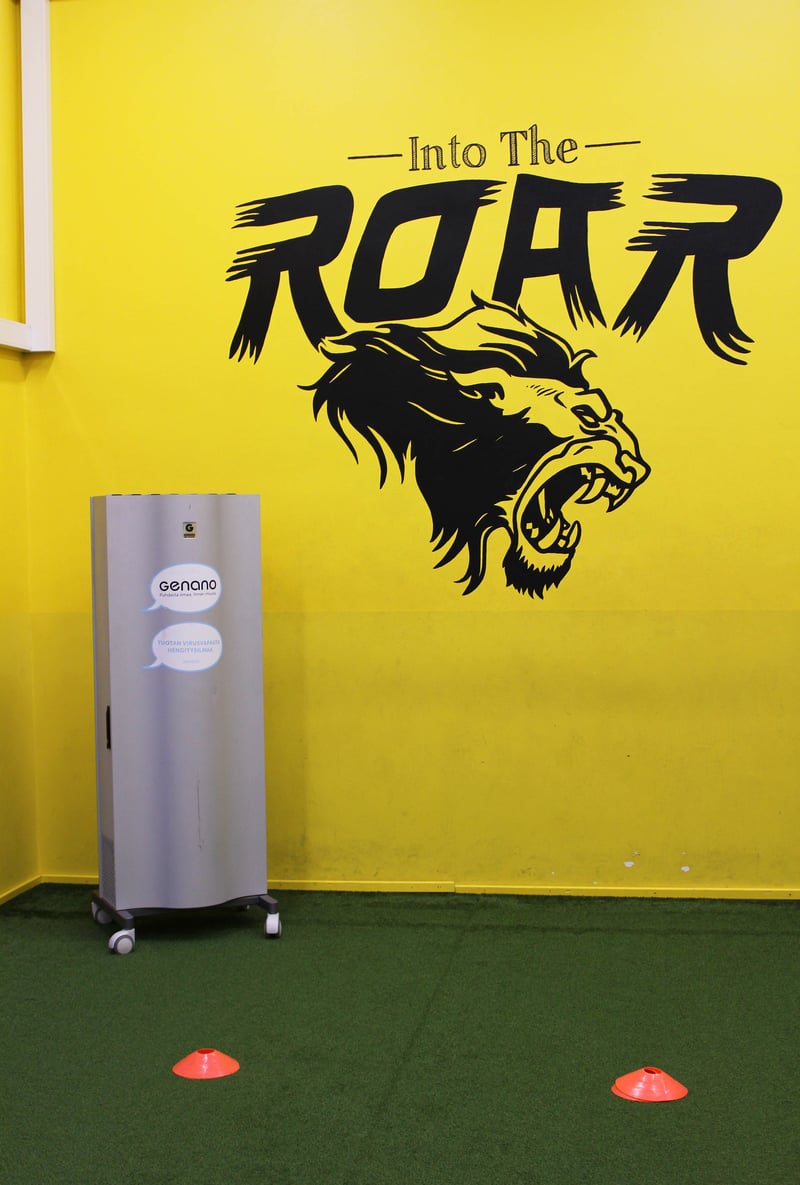 Additional security for group training with air purification
When Mikko Salonen started as a TFW entrepreneur in October 2021, it was clear to him that the Genano air purifiers would stay in the gym to protect customers and staff from infection risks, seasonal flus and other microscopic air pollutants.
In practice, the training air in the gym is cleaned by three Genano 420 air purifiers, which are designed for efficient air cleaning of large air volumes. The technology that is based on electric filtration removes even the smallest nano-sized particles and all microbes, such as viruses and bacteria, from the air. An efficient active carbon collector also removes harmful VOC gases and unpleasant odors from the air.
"Genano's equipment was originally acquired for corona. We want to give our customers a sense of security. Here, we exercise in groups, which means people are in close proximity to one another. With the help of Genano, we eliminate viruses from the air, because we want to act responsibly in this pandemic situation, where we have been for a long time and will probably continue to be," says Salonen.
Genano as a tool in new customer acquisition
When the world is taken over by repeated corona waves and people have kept postponing their gym memberships, TFW Stadi has been able to respond to customers' concerns reassuringly. Existing and potential customers have asked how TFW Stadi will react to corona risks if the situation worsens. The gym can always explain how Genanos are being used as an efficient safety measure for the safest possible training experience. The use of Genanos and the gym's other security measures have been utilized in campaigning, social media and other sales and marketing materials.
Salonen says that they have received positive feedback about Genano. Among other things, customers have said that the air feels good in the gym and it feels safer to work out in a group when you know that the big air purifiers process the air non-stop.
"Customers pay for first-class service and quality in the form of membership fees, so we give them the best air quality and good hygiene in return, in addition to the best coaches and good facilities."

"Cooperation with Genano has been really easy and we have been particularly satisfied with the nice and easy customer service. I definitely recommend Genano to others in the gym and sports industry as well", summarizes Salonen his experience with Genano's clean air service.