Park Playground is a Belgian VR adventure park, where customers play with virtual reality goggles and guns
Park Playgrounds are located on six different cities
Extra safety measures have been taken during the corona pandemic, watch a video here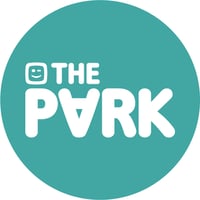 In an effort to provide ever cleaner and healthier conditions for their clients in all of their locations, the Park Playground has decided to install professional Genano air cleaning units in all their venues.
Challenge
In an indoor environment, the air generated by the activities of a large number of people, may enable the airborne bacteria and viruses to spread within the playing areas.
The Park which has recently opened a pop-up location in Blankenberge, also has permanent locations in the major Belgian cities of Antwerp, Kortrijk, Brussels, Hasselt is a specialist in location based VR entertainment.
The Park has from an early stage, taken a number of innovative precautions to ensure the safety and well being of their clients and staff.
Solution
For safer air quality, The Park opted for the stand-alone Genano 420, an efficient and mobile, plug& play air decontamination unit. Genano® specializes in creating pure indoor air with a state-of-the art system based on electric decontamination that removes the smallest nano-sized particles (down to 0,003µm or 3 nanometers).
.
As the air circulates through the air purifying unit, it kills all microbes (including all known viruses and bacteria) inside the units, also removing any ozone, gaseous compounds and unpleasant smells.
Genano® technology works without worrisome filters that are prone to clogging and may risk to become sources of infection when replacing them, thus allowing safety, purification and energy efficiency standards to remain high at all times.
Result
The extra safety measures that have been taken in The Park have received a lot of positive feedback and lowered customers' threshold to come and enjoy The Park's activities in the midst of a pandemic. Safer working environment also reduces the risk of sick leaves among the staff.
"I find Genano devices being suitable for this kind of environment. The investment in this technology will set our venues apart from all others while providing an additional safety measure for the clients and to the health and well-being of our staff" says CEO Philippe De Schutter.