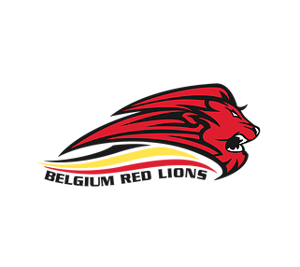 The Top Hockey team in the world leaves nothing to chance and goes for the best available air cleaning technology on the market in their quest for Olympic gold.
The Belgian National Field Hockey team "The Red Lions" is currently preparing for the Tokyo Olympic Games. For the Games, the team deploys an extra "weapon" against corona – Genano's air purifiers. They will take ten air purifiers to Tokyo which eliminate all virus particles from indoor air. This is one example of how the team pays attention to every detail in their mission to Olympic gold.
Virus-free air with Genano technology
Two air purifiers have already been installed in the fitness room of the Beerschot Hockey Club in Kontich, which is the home of the national hockey teams. The Belgian National Field Hockey team is convinced of air purifiers' usefulness. One reason behind it is the data provided by air quality sensors. The team can use a mobile app to monitor air quality in their premises and see the effect of air purifiers clearly.
When leaving for Tokyo, ten air purifiers are taken along with the team on the plane. Units will be installed for enclosed areas such as the gym, locker rooms and in the rooms for tactical meetings and press conferences. The units that have been chosen (Genano 350 and Genano 420) are capable of removing even nano sized fine particles from the air, including all viruses, and after they are captured inside the unit, a strong electric charge destroys all living microbes. Based on impartial research, the patented Genano technology is able to eliminate 99,999% of airborne viruses and bacteria from indoor air.
Safe environment for the best possible performances
For the team, the air purifiers provide extra safety, in addition to the already strict corona protocol. When the ambition at the Olympic Games is the gold medal, air purification can make an important difference by helping the team to stay healthy and minimizing the risk of catching an infection.
---