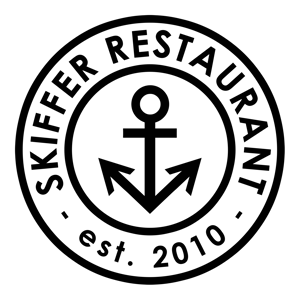 Casual dining experiences in six Skiffer restaurants, four of which are usually open all year round (Viiskulma, Kallio, Töölö and Erottaja) and two in summer (Liuskaluoto and Hanko)
In addition, a sailor-themed bar in Viiskulma, The Old Skiffer
Approximately 40 employees in the winter season and 80 in the summer
The first Skiffer restaurant was established in the summer of 2010 in Liuskaluoto, Helsinki's archipelago. The name Liuskaluoto gave birth to Skiffer's most famous dish, gourmet pizza 'Liuska'.
Challenge
The year 2020 was an exceptional year for restaurants worldwide, also for Skiffer, a well-known restaurant chain in the Helsinki metropolitan area. During the spring 2020, corona silenced the usually busy restaurants and Skiffers started operating on a take-away basis.
After a normal, lucrative summer season, Skiffer wanted to make their customers feel safe to dine at Skiffers in the fall and winter as well, even though the infection rates started rising again.
"In this challenging situation, we wanted to take into account all safety measures - enhanced cleaning and disinfection, masks for staff, safety distances - so that customers would feel safe in our restaurants during these challenging times. In addition to the basic measures, we also wanted additional safety with air purifiers as a final touch, "says Outi Gummerus, Director of Business, Skiffer Restaurants.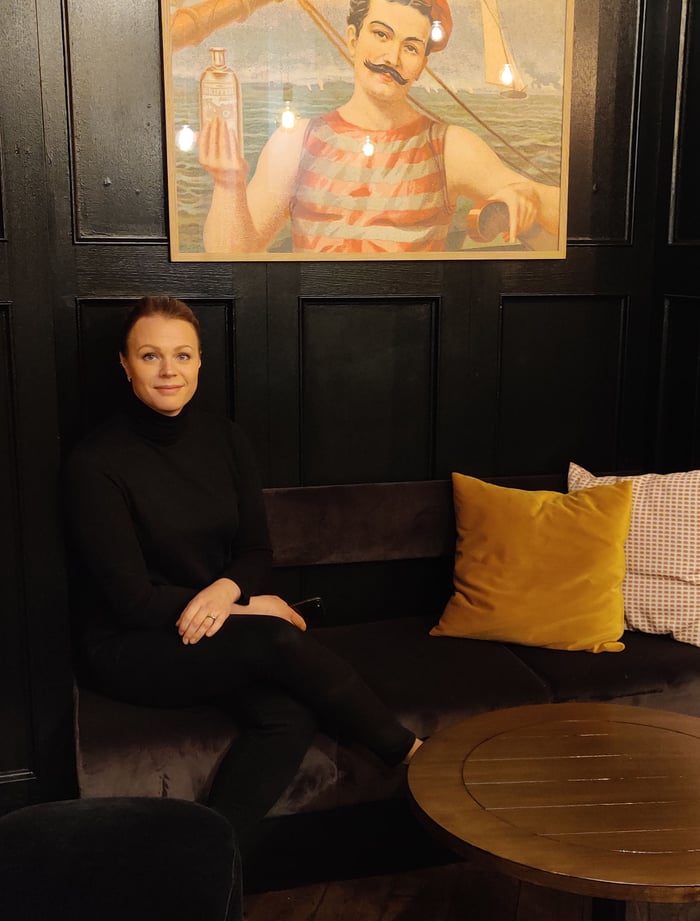 Outi Gummerus, Director of Business, Skiffer Restaurants
Solution
The goal was not to find just any air purifiers, but the right solution for Skiffer. The positive feedback heard from an acquaintance about Genano's fast service inspired Gummerus to contact Genano sales.
Skiffer's criteria for air cleaning service:
Most efficient cleaning performance
Made in Finland (preferring local businesses is part of Skiffer's strategy)
Flexible and fast service
After comparing different providers, the dark gray G350 air purifiers proved to be most suitable for Skiffer's criteria and interior design. According to a VTT study completed in November 2020, G350 air purifiers eliminate indoor air microbes with 99.999% accuracy. The units are manufactured in Mikkeli, Finland. The air purification units arrived at the restaurants and The Old Skiffer bar with a two-week delivery time.
When the air purifiers are placed optimally according the amount of air in the premises, the air is scrubbed clean of viruses and bacteria about four times an hour. This minimizes the risk of long-term viral exposure. Flexible rental terms* also influenced Skiffer's decision to choose Genano's clean indoor air service.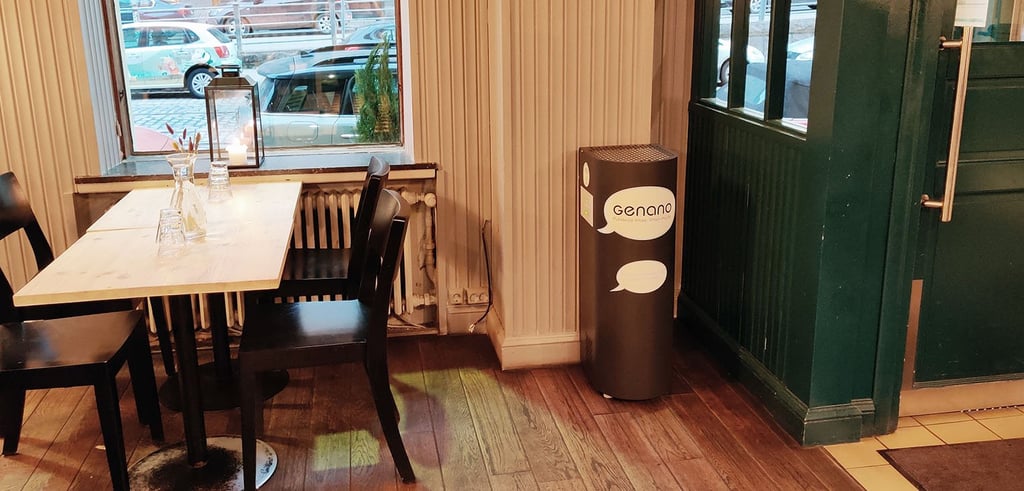 Results
Skiffer has used Genanos and other corona precautions as part of their marketing efforts, for example in its premises, website and social media. The doors, windows and air purification units have stickers that explain the restaurants have devices to eliminate viruses and bacteria in the indoor air. As consumers become more and more informed when choosing services, they want to choose the safest possible option in addition to quality.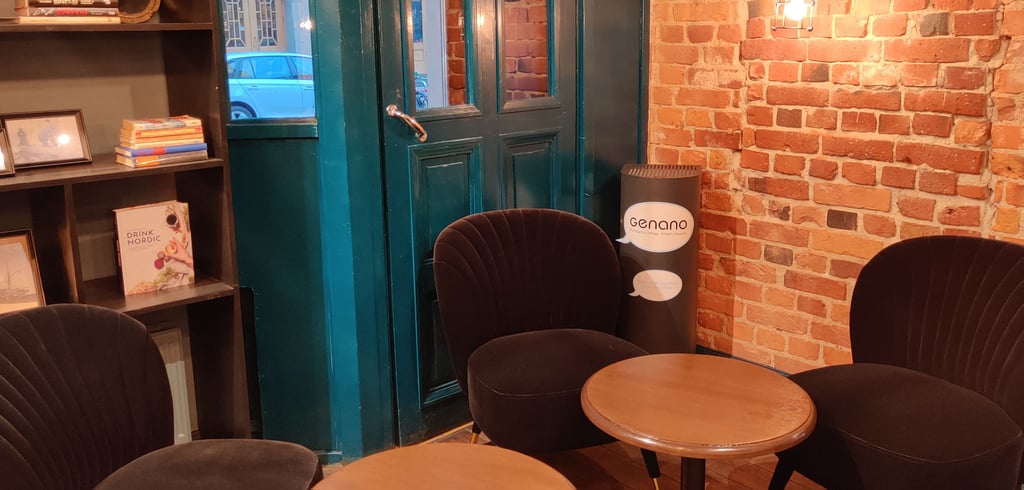 * Service models vary in different countries, contact us for information about choices in your country.